Stories • May 23rd, 2023
A Tour of Liddy's Modern Home at 1 Nelson St in Ringwood
After leaving her previous free-standing house on a large acre allotment in 2019, Liddy downsized to a modern three-bedroom apartment at 1 Nelson St in Ringwood, marking a fresh start and a new chapter in her life.
At first, Liddy was hesitant in her search for the perfect new home. However, upon learning more about this off-the-plan project, she knew it was meant to be. 1 Nelson St is situated in the vibrant suburb of Ringwood, offering residents a city lifestyle where everything is conveniently within reach. Liddy proudly confirms that she made the right decision because her new home ticks all the boxes on her checklist.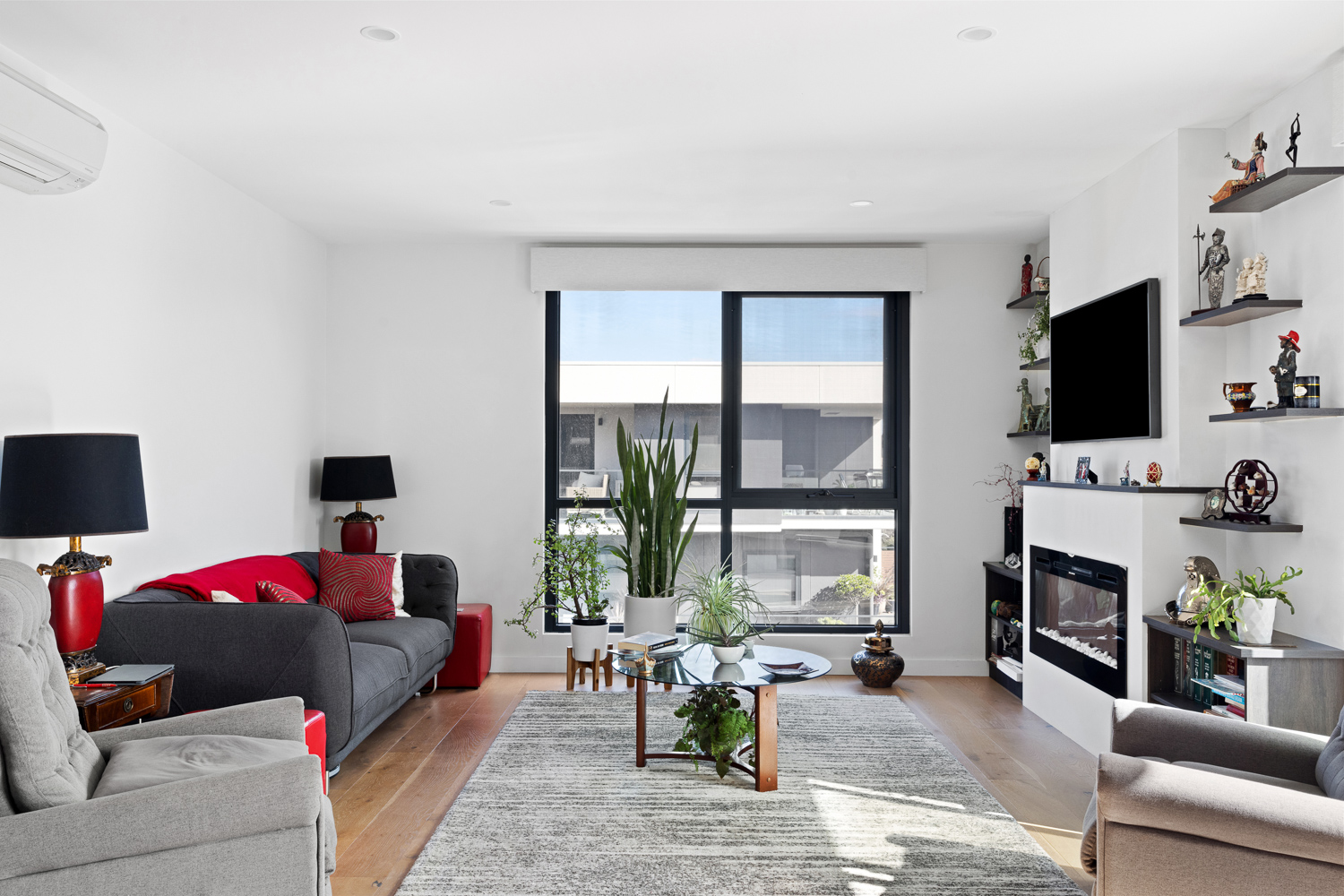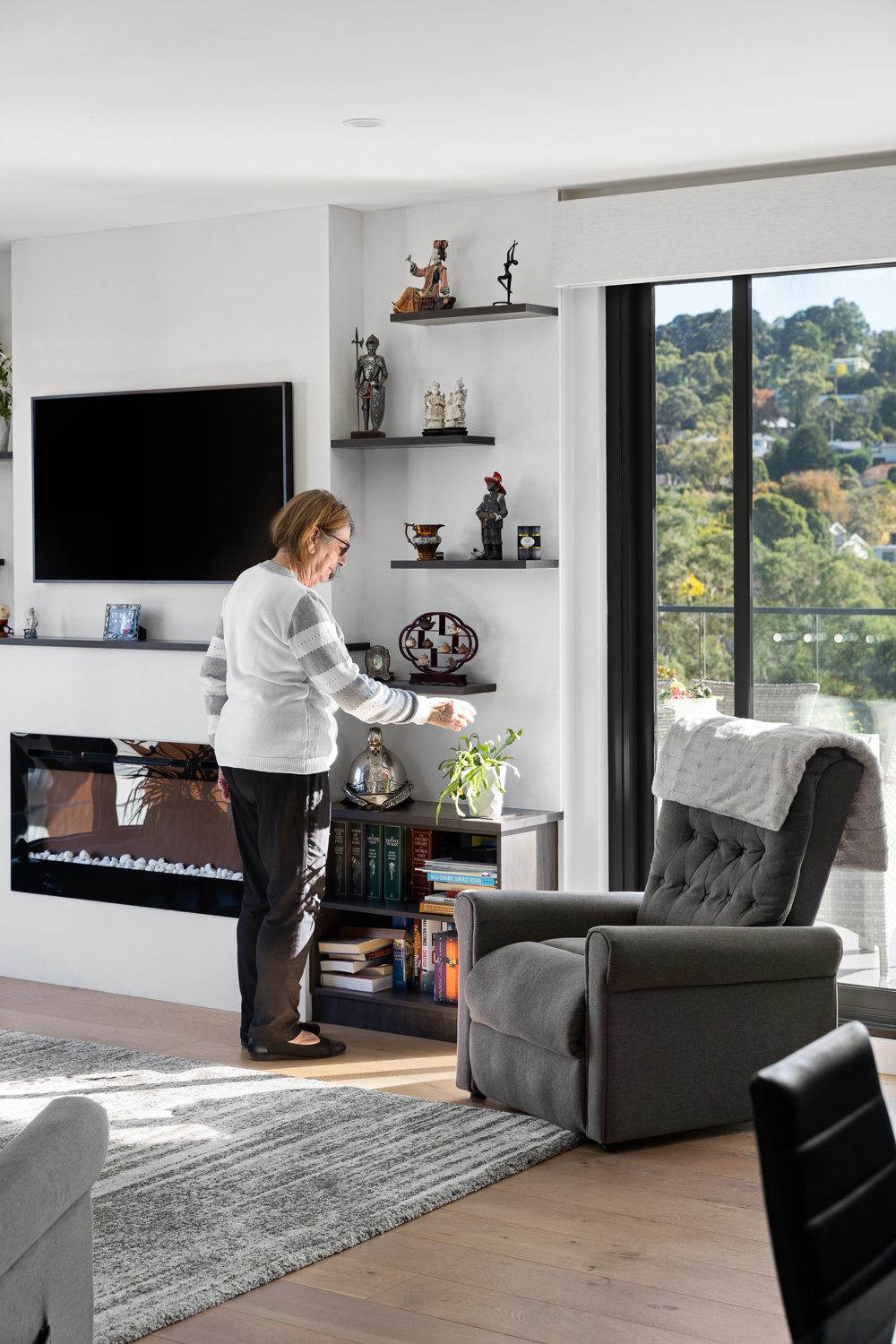 Liddy's apartment boasts an ideal north-facing open living area, which offers plenty of airflow and natural light, making it a sunny and bright space all the time. The feature of a 180-degree terrace balcony captures the most remarkable natural views in Ringwood, allowing Liddy to enjoy the stunning view even while cooking in her kitchen.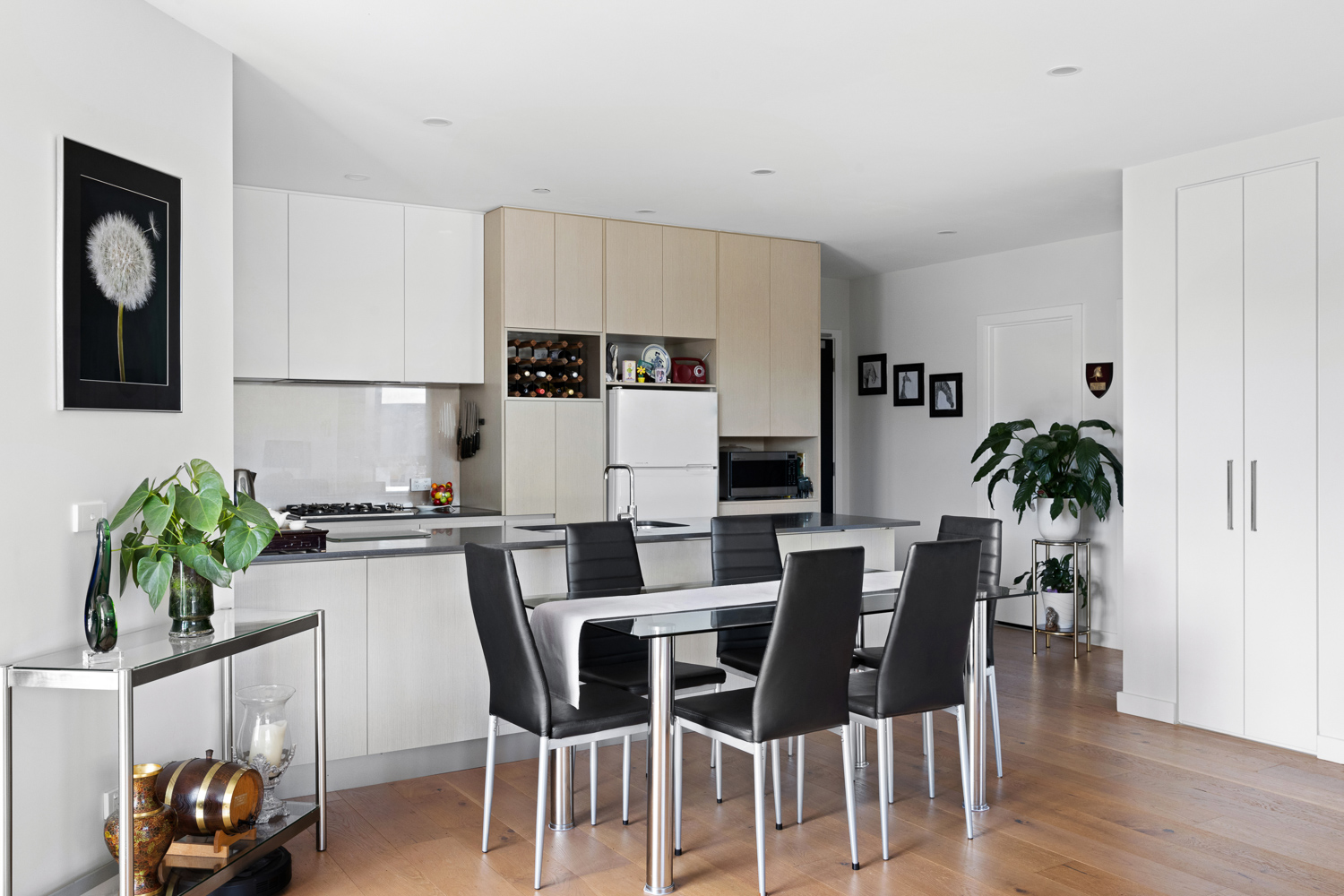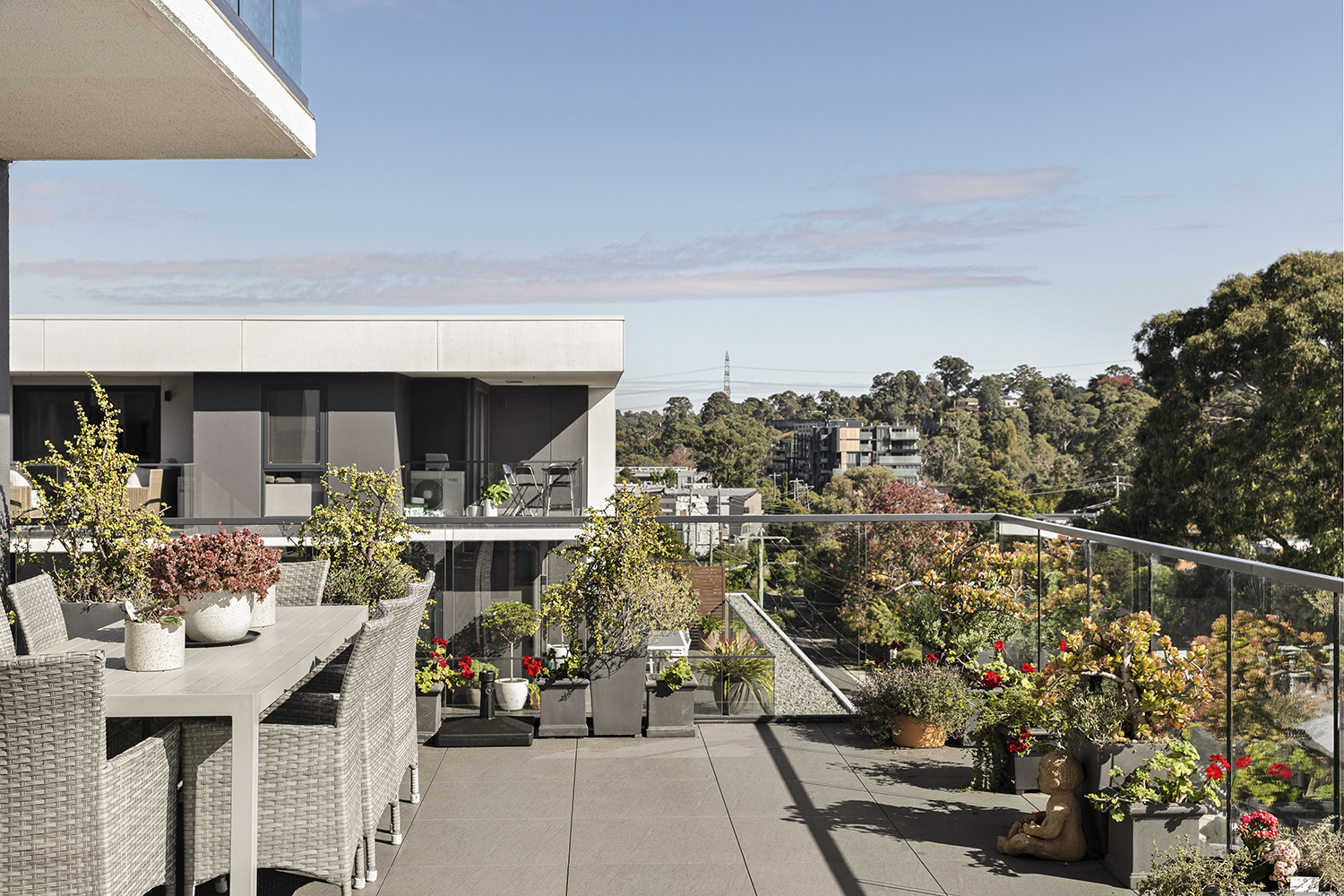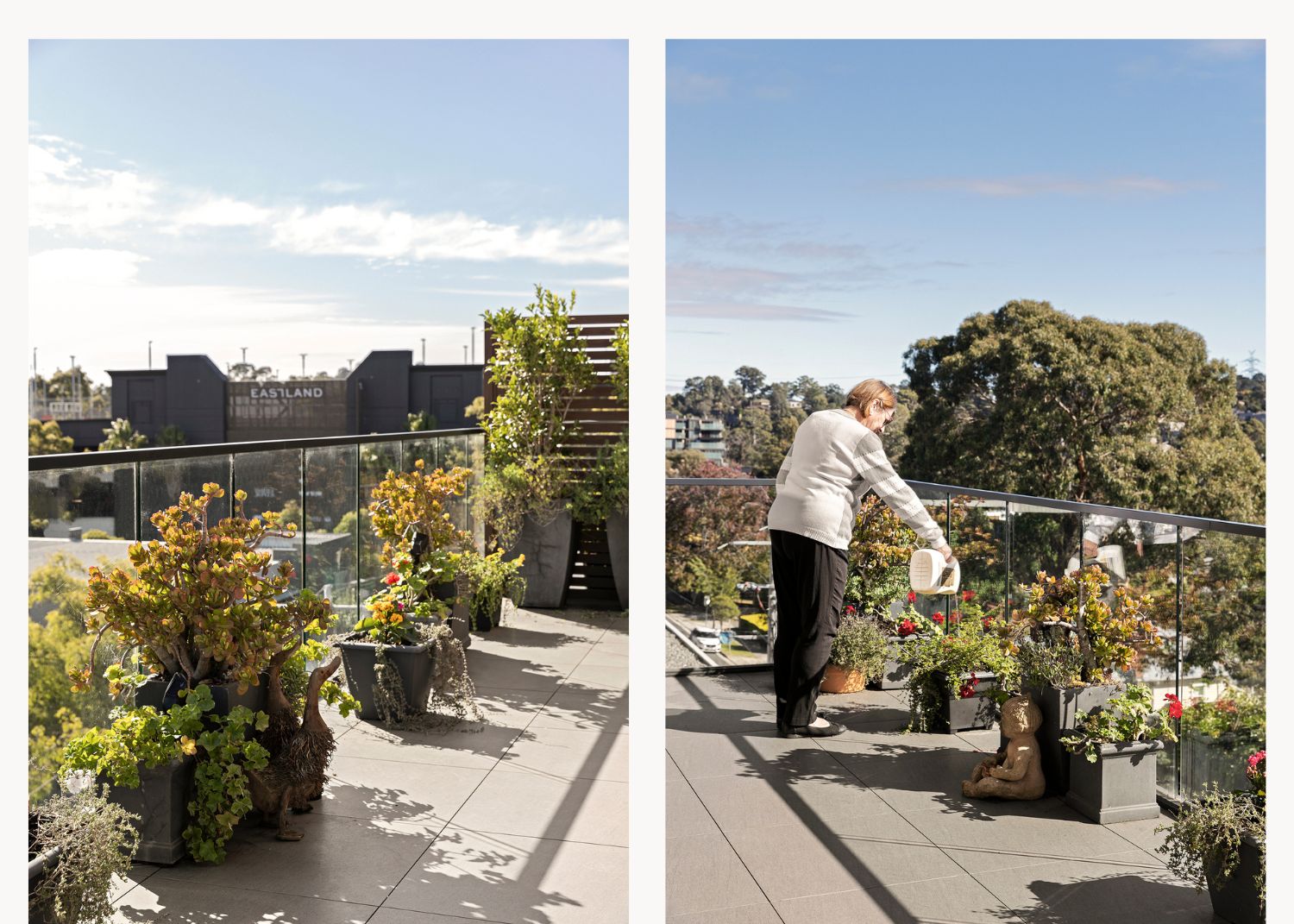 Besides the large balcony, Liddy's favourite things about her home include her spacious kitchen with a substantial island, the scale of the rooms, and the numerous storage spaces. The third room now affords Liddy the luxury of a home office and a sofa bed for visiting family.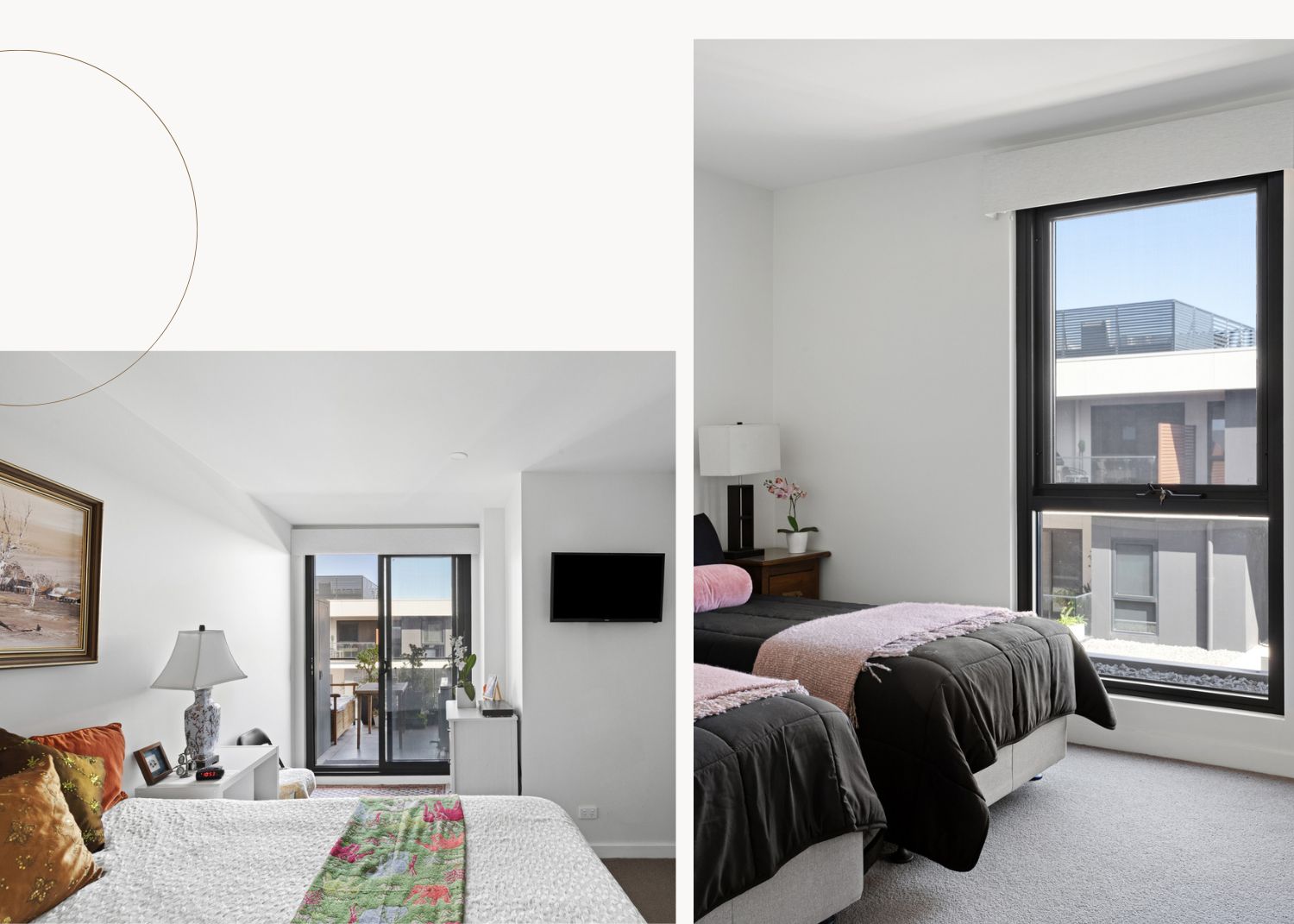 With her creativity, Liddy didn't stick with the standard provided by others. She took matters into her own hands and transformed her living area into a unique space that perfectly suits her own lifestyle. By getting rid of the regular entertainment unit and fitting a luxurious electric fireplace beneath the Frame TV, she created a cosy ambience in her living room.
The shelves showcase her abundant collection of souvenirs from places around the world. On the balcony, she also placed an eclectic collection of artworks that she handcrafted herself, with a healthy dose of plants softening the edges of the muted exterior.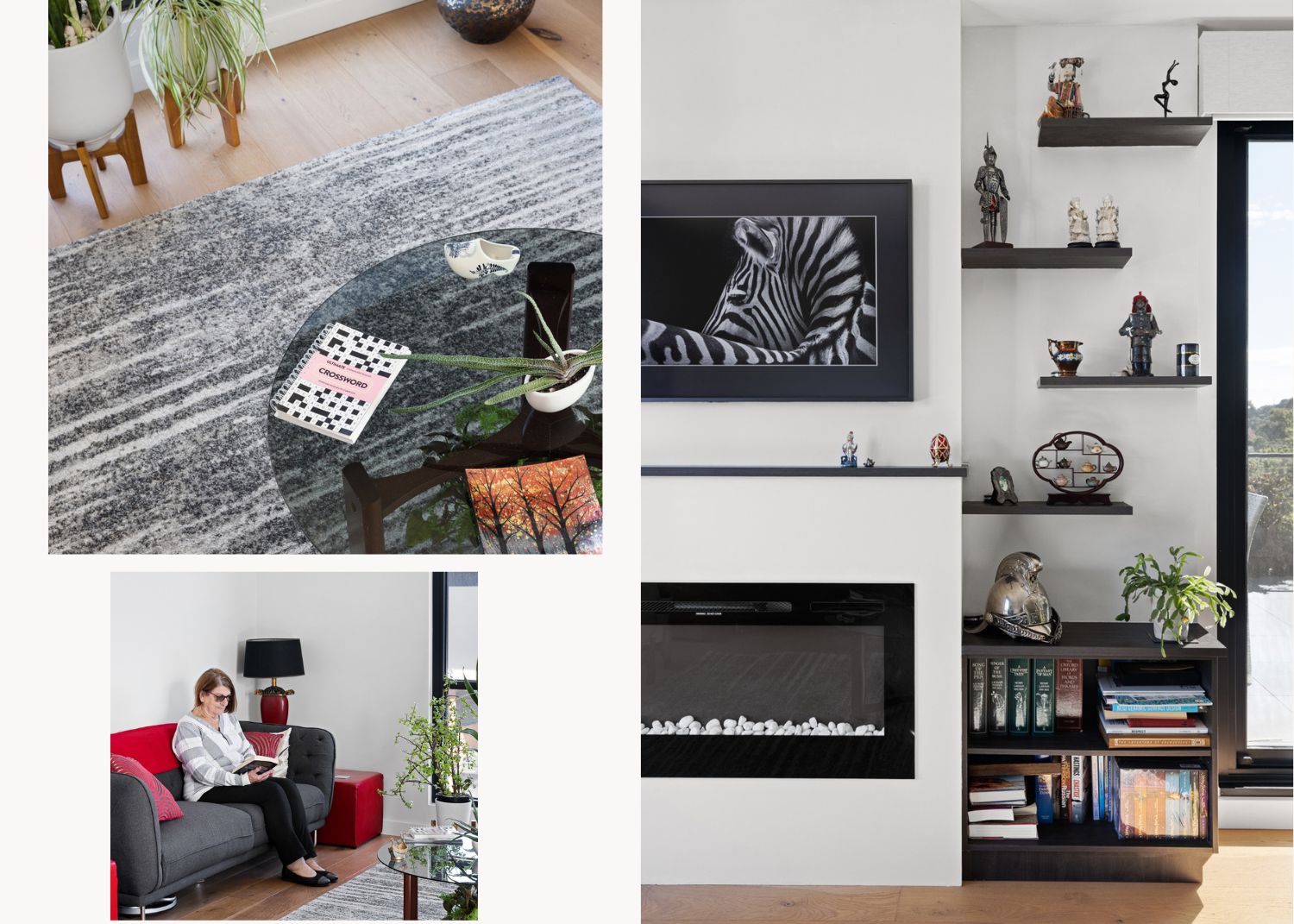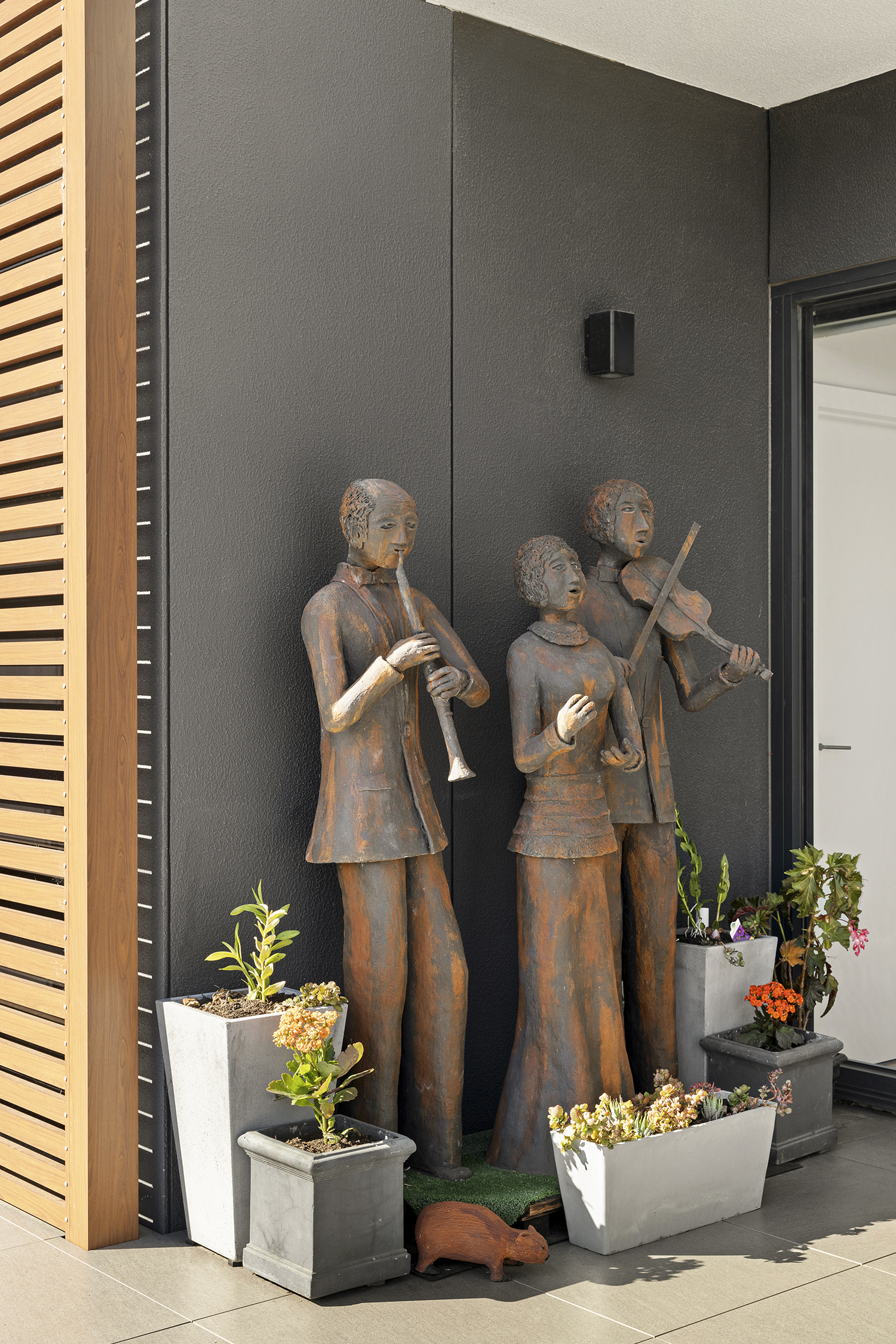 One of the best aspects about 1 Nelson St is the social connection. This superior location has attracted a group of like-minded individuals who enjoy socialising together in communal areas and catching up while waiting for the lifts.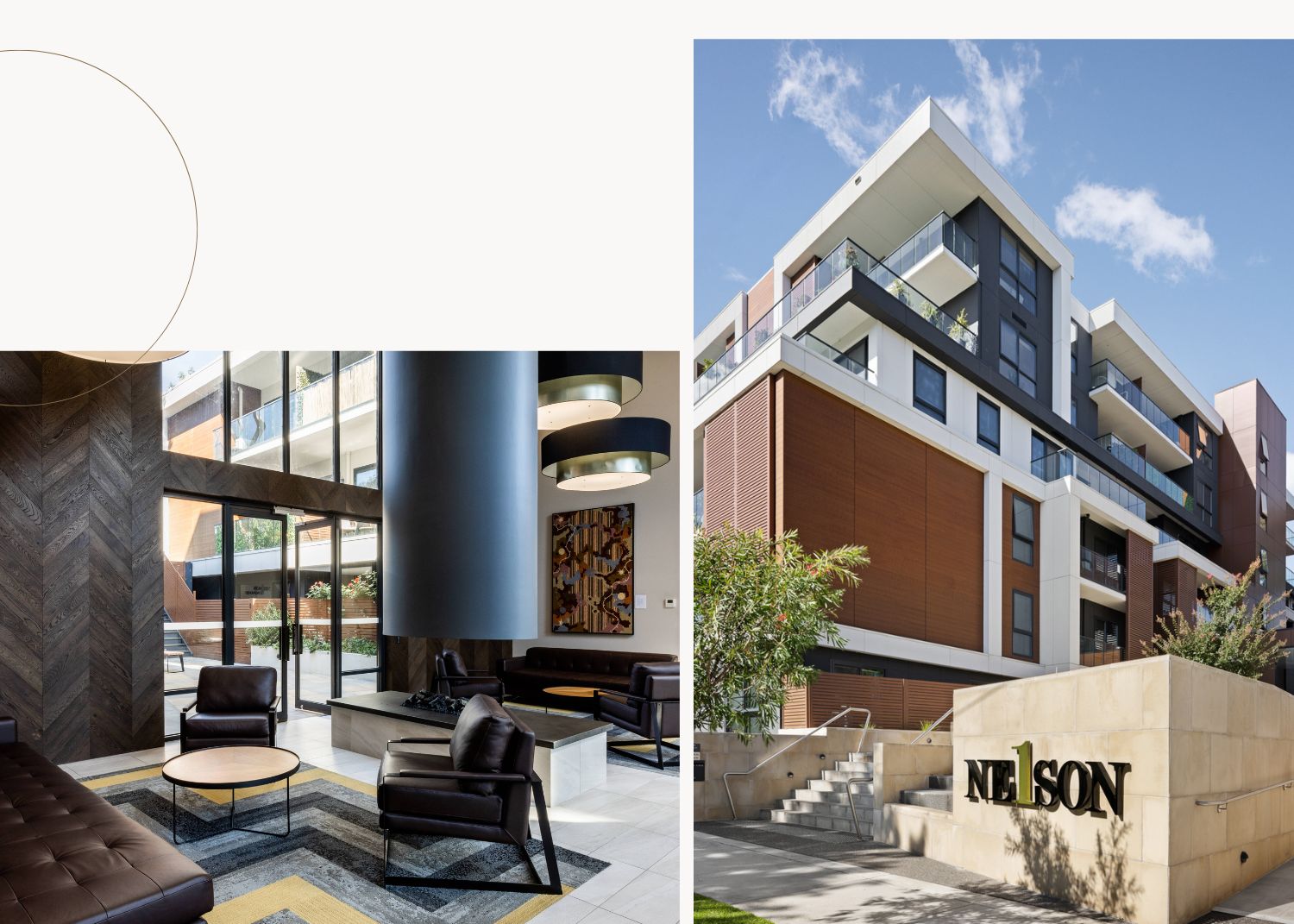 Liddy is part of this community and says,
"There's a lovely outdoor BBQ area where you can bump into your neighbours, and we've become a real little community, which feels so nice."